Calculate the Return on Investment (ROI) of Inclusive Apprenticeship
Calculate the Return on Investment (ROI) of Inclusive Apprenticeship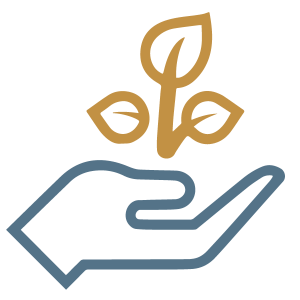 What is the Return on Investment (ROI) of Inclusive Apprenticeship?
Return on investment (ROI) is a performance metric used to calculate the benefits of a program compared to its cost. The higher the ROI, the greater the benefit. Nearly all apprenticeship ROI studies show that employers who offer an apprenticeship program experience a positive ROI by increasing the productivity of their workers and enhancing the long-term value of their companies. A U.S. Department of Labor (DOL) study of American Apprenticeship Initiative (AAI) grantees found that the median return on investment was $144 for every $100 invested.
Return on Investment Formula
ROI is calculated by subtracting the costs of a program from its benefits, and then dividing that value by the costs. The result is a ratio value. For example, an ROI of 0.06 would indicate a 6% return on the apprenticeship investment.
Questions to Ask When Calculating Projected ROI
When calculating the potential ROI of an inclusive apprenticeship program, it's important to identify broad opportunity gaps and priorities across the organization that may align. For example, your HR department may be actively seeking new ways to achieve Diversity, Equity, Inclusion, and Accessibility (DEIA) goals when sourcing talent.  
Questions to ask may include:
How many open positions do you have? How long have these positions been open? Which positions are the hardest to fill?
In what ways are you increasing your workforce's productivity as it relates to hiring practices?
What investments are you making to train new and/or existing employees?
What efforts are you making to broaden your talent pool?
What recovery efforts are you making to mitigate the challenges of COVID-19?
Is your company already using Diversity, Equity, Inclusion, and Accessibility (DEIA) strategies as part of its talent acquisition efforts? If so, do you have strategies in place to intentionally include people with disabilities?
If you already have an apprenticeship program, what is the ROI?
What apprenticeship funding opportunities do you qualify for?